Nonprofit Film School
The ultimate learning toolkit for nonprofits to tell their stories through video.
Enroll Now
Are you ready to change the way you tell your story and engage your audience?
Fresh from Reliant Studios, Nonprofit Film School was created and crafted by a team that has years of expertise producing videos for nonprofit organizations. Our creative team deeply understands your industry's specific needs as well as the power of video storytelling, and we've curated our industry expertise into a fun, online course.

Nonprofit Film School is a clear and comprehensive path to boosting your internal video skills, and it comes with handy printables—so you can walk away with skills and tangible resources to tackle everything from scouting locations to purchasing equipment to making wardrobe choices.

In its simplest form, the school is an easy, online, go-at-your-own-pace course that will teach you all the basics. It was crafted with beginners in mind and provides all the tools to actually execute on what you've learned.

THE RUNDOWN ON RELIANT STUDIOS
Our bread and butter is helping organizations expand their mission and tell their stories through clear, emotionally-compelling and goal-achieving videos. Through creative video storytelling and production, we compel and ignite viewers to take action, resulting in incredible outcomes.
We deeply love and believe in what we (and you) do. We're made up of caring, accomplished and diverse creatives who continuously develop and enhance fool-proof methods for our creative process. In fact, these time-proven methods are exactly what inspired us to find a way to share this expertise with others — and thus, Nonprofit Film School was born!
In this course, you will learn about two basic theories of storytelling that draw people's attention, holds it and encourages them to act. We'll give you tips on creating a culture of storytelling in your organization, followed by some practical how-to's for planning and executing videos with specific goals.
Learn how to "Bucket" and "Funnel" ideas through our Simple Creative Process — a process you can use to produce creative videos that help further your goals and objectives.
Capturing Moments or Planning Your Videos | 7:09

The Story Arc | 6:11

Aristotle's Rhetorical Triangle | 7:17


A Simple Creative Process | 4:26
Once you have your Messaging Strategy and creative treatment in place, you're ready for Pre- Production. This is the phase when you get all the details in place for Production! In this course, we will talk about location scouting, casting and wardrobe do's and don'ts.
Modules Included:
Choosing a Location | 3:07
Casting | 4:47
Wardrobe Do's and Don'ts | 4:47
Production Day is finally here. You've got your Messaging Strategy, your cast and you're ready to capture everything — congrats! Take a page out of our book on how to prepare for and conduct an interview, compose a shot, light your subject, get good audio and operate a camera.
Modules Included:
The Art of Interviewing | 8:12
Composition | 6:06
Lighting | 7:05
Audio | 8:17
Basic Camera Operation | 9:11
There are so many makes and models of cameras and equipment that it can be overwhelming to select the ones that would be best for your organization. Our goal in this course is to help you select equipment based on what you're looking to gain — are you looking for a certain level of quality, determining ease-of-use, considering budget-friendly prices?
These modules explain the pros and cons of a variety of equipment related to cameras, audio gear, lights and additional essentials.
We've also included an Equipment Guide for specific models that we'd recommend you consider.
Modules Included:
Choosing a Camera | 11:12
Choosing Audio Gear | 4:55
Choosing Lights | 4:45
Other Equipment Essentials | 4:44
You did it! You worked really hard at gathering all of the elements of your Messaging Strategy, filming interviews and b-roll, and now it's time to pull it all together. We'll help you sort through your footage, keeping what's vital and determining what's necessary for pushing your One Big Idea forward. With simple transitions and complimentary music, your video is steps away from being finished!
To get started, we'll share our recommendations for editing tools, as well as where to find quality stock music and other helpful resources. For polishing your final video, we'll provide you with tips for audio levels, typography and video length.
Modules Included:
Editing Tools | 4:13
Using Stock Resources | 3:19
Starting Your Edit | 12:30
Adding B-Roll and Music | 11:13
Finishing Your Edit | 10:33
WHAT YOU'LL GAIN
Confidence
We don't expect that you know everything about storytelling, equipment or editing videos just yet — and that's okay! We have created our Modules to be short, easy-to-understand and setting you up to apply what you've learned. Refer to our Bonus Resources to keep your video-making adventure moving forward.
Compelling Stories
Did you know that there are techniques used to tell stories well? Movies use them, comic strips use them and now you can use them too. We share our two favorite story structures with you, as well as our tips for interviewing, so you're equipped to draw out stories on camera.
Everything in One Place
We compiled everything into Nonprofit Film School so it's all in one place for you: everything you need to make convicting and beautiful videos for your organization. With a few hours of time, a mindset of dedication and the heart of a confident storyteller, you'll see a return on investment after you complete the first Course.

Filmmaking Best Practices
"You have to know the rules before you can break them." But what are the rules? Understanding filmmaking best practices — about lighting, composition and editing — will help make your video stand out, grab the attention of your audience and share your story in a way that's clear of distractions and full of heart.
Equipment Explained

For any novice (and let's be honest, intermediate) filmmaker, understanding equipment can be a hurdle. We break that down for you, sharing our go-to equipment, as well as recommendations for how to use your current camera to serve you best right now.
Easy-to-Follow & Easy-to-Apply Techniques
Each Course comes with a manual that you can print off and use to follow along with the videos. We included "Put it to Practice" sections and "Pro Tips" in each, giving you real life examples of applying what you've learned. We don't leave you hanging on a few nice thoughts — you get to take what you've learned and apply it to the work you're doing.
The Reliant Studios team has a resume full of nonprofit organizations who have trusted us with their stories — local organizations, state departments and national brands. We toiled over the content for Nonprofit Film School for two years before launching, set on making sure we included the most important tips, tricks and best practices we think you need. It's our joy sharing this content with you!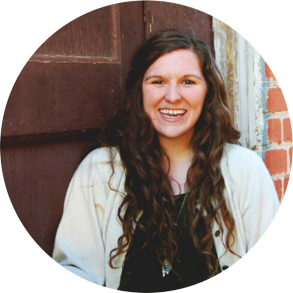 "This is literally the best! I just can't get over how great this is! It is like all the behind the scene tips that I never knew I needed to know.
And people. I love how it helps you learn how to draw the stories out of people. Like stories they didn't even know they had in them. Not just helpful for videos, but life in general."
LIBBY MODEROW
City Impact
Lincoln, Nebraska